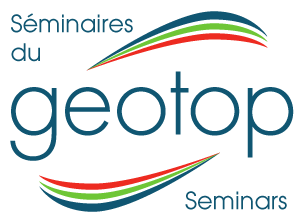 Dre Janie Masse-Dufresne, ÉTS
Mardi 7 février 2023 à 12h30 - Tuesday, February 7, 2023 at 12:30 pm
Local PK-6205, 6e étage, 201 ave. du Président-Kennedy, UQAM
Résumé / abstract:
* SALLE PK-6205 *
Face à l'accroissement des pressions climatique et anthropique sur les ressources en eau, les villes ont commencé à s'adapter en s'outillant de méthodes alternatives et durables pour la production d'eau potable, telles que la filtration sur berge (FSB). Cette technologie consiste à extraire de l'eau souterraine à proximité d'une rivière ou d'un lac pour favoriser l'infiltration et profiter d'une filtration naturelle par les sédiments. Or, nous ne comprenons pas pleinement l'interaction entre les processus hydro-bio-géochimiques en présence, limitant notre capacité à anticiper les variations de la qualité de l'eau lors de la FSB. Dans ce séminaire, je présenterai l'apport d'une approche multi-traceurs et d'un réseau de suivi distribué capable de rendre compte du fonctionnement des systèmes de FSB et de leur caractère particulièrement dynamique. Les résultats soulignent que ces hydrosystèmes sont en constante évolution, à des échelles de temps variant de la minute aux années. Ceci représente un défi majeur pour la production d'eau potable de qualité, car la FSB est généralement utilisée comme première composante d'un processus de traitement à plusieurs étapes. Dans une perspective de changements climatiques et de dégradation de la qualité des eaux de surface, il devient d'autant plus urgent d'améliorer notre capacité à modéliser les processus hydro-bio-géochimiques pour anticiper l'impact de ces changements à court et long terme sur la qualité de l'eau produite en FSB.
--------------------------------
* ROOM PK-6205 *
Riverbank filtration as a climate change adaptation solution for drinking water supply
Facing increasing climatic and anthropogenic pressures on water resources, cities have started to adapt by selecting alternative and sustainable methods to produce drinking water, such as induced bank filtration (IBF). This technology consists of extracting groundwater in the vicinity of a surface water body, such as a river, to induce infiltration and benefit from the natural filtration capacity of the sediments. Yet, we do not fully understand the interaction between the hydro-bio-geochemical processes during IBF, which limits our ability to predict the dynamics of the bank filtrate quality. In this seminar, I will present the contribution of a multi-tracer approach and a distributed monitoring network to depict the functioning of such highly dynamic systems. The results highlight that these hydro-systems are constantly evolving, on time scales ranging from minutes to years. This represents a major challenge for the production of high-quality drinking water, as FSB is generally used as the first component of a multi-step treatment process. In the context of climate change and deterioration of surface water quality, it is critical to improve our ability to model hydro-bio-geochemical processes in order to anticipate the short- and long-term impacts on the quality of water produced by FSB.
Événement hybride / Hybrid event:
En personne/In person: local/room 6205, 201 ave. du Président-Kennedy, Montréal, QC
Zoom ID: 832 1632 7466
Passcode: isotope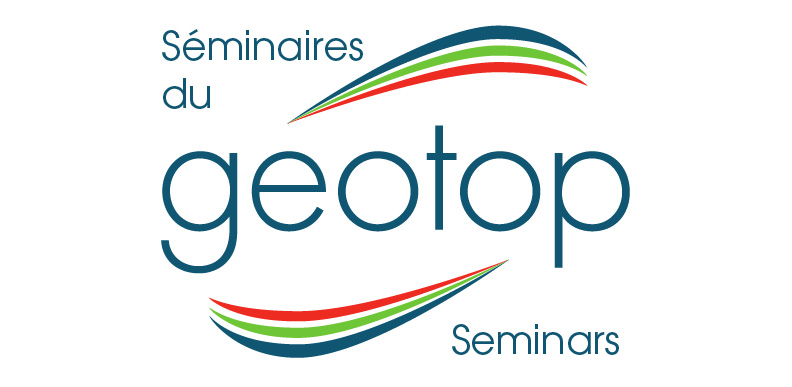 Utiliser les berges des rivières comme solution d'adaptation aux changements climatiques pour l'approvisionnement en eau
Ajouter au calendrier
2023-02-07 12:30:00
2023-01-28 10:49:55
Dre Janie Masse-Dufresne - Utiliser les berges des rivières comme solution d'adaptation aux changements climatiques pour l'approvisionnement en eau
* SALLE PK-6205 * Face à l'accroissement des pressions climatique et anthropique sur les ressources en eau, les villes ont commencé à s'adapter en s'outillant de méthodes alternatives et durables pour la production d'eau potable, telles que la filtration sur berge (FSB). Cette technologie consiste à extraire de l'eau souterraine à proximité d'une rivière ou d'un lac pour favoriser l'infiltration et profiter d'une filtration naturelle par les sédiments. Or, nous ne comprenons pas pleinement l'interaction entre les processus hydro-bio-géochimiques en présence, limitant notre capacité à anticiper les variations de la qualité de l'eau lors de la FSB. Dans ce séminaire, je présenterai l'apport d'une approche multi-traceurs et d'un réseau de suivi distribué capable de rendre compte du fonctionnement des systèmes de FSB et de leur caractère particulièrement dynamique. Les résultats soulignent que ces hydrosystèmes sont en constante évolution, à des échelles de temps variant de la minute aux années. Ceci représente un défi majeur pour la production d'eau potable de qualité, car la FSB est généralement utilisée comme première composante d'un processus de traitement à plusieurs étapes. Dans une perspective de changements climatiques et de dégradation de la qualité des eaux de surface, il devient d'autant plus urgent d'améliorer notre capacité à modéliser les processus hydro-bio-géochimiques pour anticiper l'impact de ces changements à court et long terme sur la qualité de l'eau produite en FSB. -------------------------------- * ROOM PK-6205 * Riverbank filtration as a climate change adaptation solution for drinking water supply Facing increasing climatic and anthropogenic pressures on water resources, cities have started to adapt by selecting alternative and sustainable methods to produce drinking water, such as induced bank filtration (IBF). This technology consists of extracting groundwater in the vicinity of a surface water body, such as a river, to induce infiltration and benefit from the natural filtration capacity of the sediments. Yet, we do not fully understand the interaction between the hydro-bio-geochemical processes during IBF, which limits our ability to predict the dynamics of the bank filtrate quality. In this seminar, I will present the contribution of a multi-tracer approach and a distributed monitoring network to depict the functioning of such highly dynamic systems. The results highlight that these hydro-systems are constantly evolving, on time scales ranging from minutes to years. This represents a major challenge for the production of high-quality drinking water, as FSB is generally used as the first component of a multi-step treatment process. In the context of climate change and deterioration of surface water quality, it is critical to improve our ability to model hydro-bio-geochemical processes in order to anticipate the short- and long-term impacts on the quality of water produced by FSB.   Événement hybride / Hybrid event: En personne/In person: local/room 6205, 201 ave. du Président-Kennedy, Montréal, QC Zoom ID: 832 1632 7466 Passcode: isotope
Local PK-6205, 6e étage, 201 ave. du Président-Kennedy, UQAM
Geotop
admin@example.com
America/New_York
public