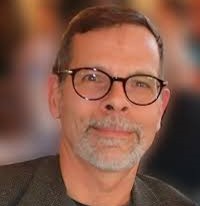 Impacts anthropiques sur la
chimie des océans,
acidification, hypoxie
Department of Earth and Planetary Sciences
alfonso.mucci [at] mcgill.ca (alfonso[dot]mucci[at]mcgill[dot]ca)
Mots clé: Aquatic geochemistry, solid and aqueous carbonate geochemistry, solid-solution interactions, early diagenesis, environmental geochemistry, oceanography, biosorption.
Trace metal geochemistry in freshwater and marine environments. Recent studies include the remobilization of trace metals in marine and coastal sediments as well as the fate of redox-sensitive species (e.g., Mn, Fe, As, Re, U, Mo) in sediments under varying conditions of oxygenation.
Since 2002, we have investigated factors responsible for the development of hypoxic conditions in the bottom waters of the Lower Estuary and Gulf of St. Lawrence as well as the impacts of hypoxia on the chemistry of the underlying sediments and the concomitant acidification of the waters. Early diagenesis of marine, coastal and estuarine sediments including the biochemical processes that control the accumulation and preservation of organic and inorganic carbon in marine sediments and the generation of hypoxic bottom waters in the St. Lawrence Estuary.
The carbon cycle in the oceans, most recently within the Canadian Arctic Shelf Exchange Study (CASES), Circumpolar Flaw Lead (CFL), GEOTRACES, MALINA and ArcticNet programs in the Beaufort Sea and throughout the northwest passage. We have acquired multiproxy data since 2003, including two continuous 12-month records, to characterize the carbon budget, the magnitude and seasonality of the carbon dioxide flux at the air-sea interface, and identify the various water masses. Application of chemical thermodynamics, kinetics and surface chemistry to the characterization of equilibrium mineral phases in natural aquatic environments and the study of solid-solution interactions. In most natural waters, the solid phases that control the solubility of their dissolved constituents are rarely pure phases since they adsorb and incorporate foreign ions present in solution. The partitioning of these ions in the solids is determined by their affinity for the solid surface, their compatibility with the solid structure, and the rate at which the solids are precipitated. Most recent work has focussed on modeling charge development and the electrokinetic properties of carbonate minerals in the framework of surface complexation theory.