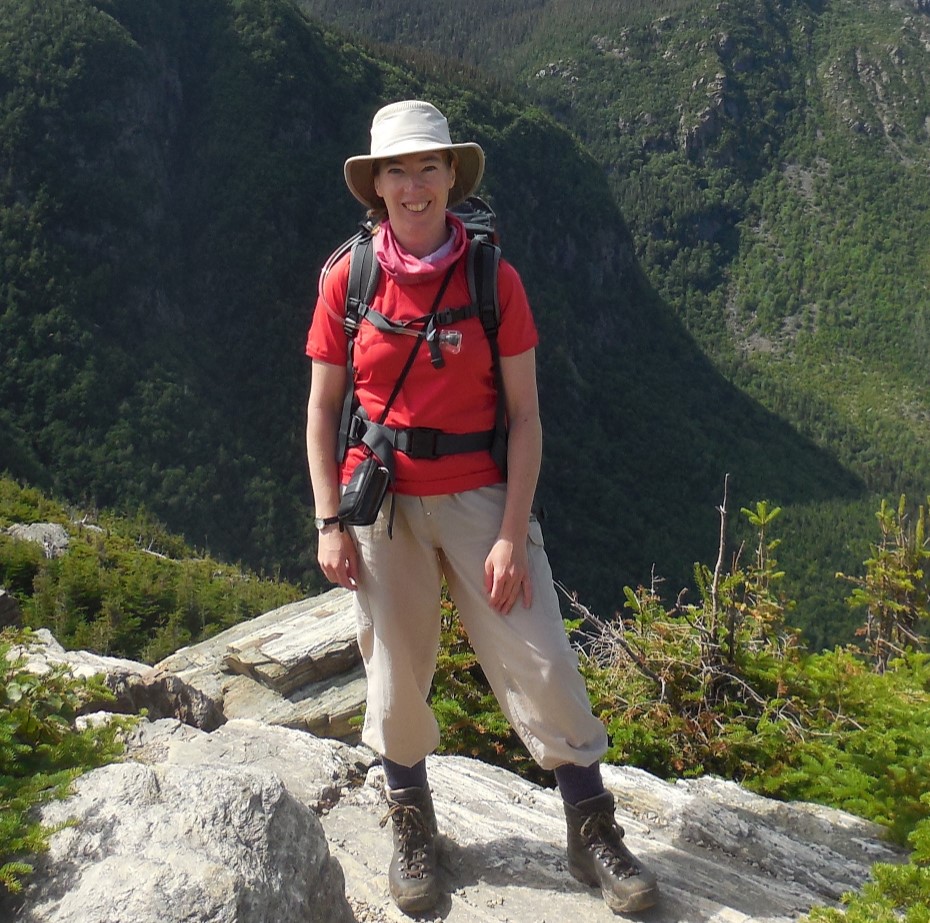 Sismologie, risques
Structure de la croûte et ressources minérale
Université du Québec à Montréal
Département des sciences de la Terre et de l'atmosphère
darbyshire.fiona_ann [at] uqam.ca (darbyshire[dot]fiona_ann[at]uqam[dot]ca)
Mots-clés: seismology, tectonophysics, subcontinental lithosphere, broadband seismographs, teleseismic data, surface waves, anisotropy, Canadian Shield
The Canadian Shield and its margins preserve over 3 billion years of Earth's geological history, making it an ideal natural laboratory to study the processes of formation and evolution of the continental crust and mantle lithosphere, and their interactions with the underlying mantle. In my research, I study the present-day seismic structure of the crust and upper mantle, using global earthquakes recorded at networks of broadband seismograph stations. I use the resulting models to investigate fundamental questions such as the assembly of the North American continent, and the history of Precambrian and later plate-tectonic processes.
My research group employs a wide variety of techniques to exploit the seismic waveforms, including P-wave receiver functions, ambient noise and surface-wave tomography, relative and absolute travel-time tomography, and shear wave splitting. These techniques allow us to model the seismic velocity structure of the crust and upper mantle, as well as to measure seismic anisotropy, which highlights structural alignments and/or convective mantle flow. In addition, we have recently collaborated with colleagues in Australia to carry out joint inversions of seismic, geodynamic and geochemical data to explore the thermochemical structure of the Canadian Shield lithosphere, which has implications for mineral resource prospectivity.
I am responsible for a network of 17 long-term broadband seismograph stations installed across Québec and Labrador, and have also participated in a number of temporary installations related to the North American EarthScope project. These installations have illuminated the structures beneath important tectonic domains such as the billion-year-old Mid-Continent Rift, and the systematic variations in lithospheric properties from the Archean to the Phanerozoic. I am also a collaborator on a CFI-funded project to develop a new Canadian pool of ocean-bottom seismometers which will allow further extension of the structural studies offshore.
Sadeghi , Zahra
: Doctorat en sciences de la Terre et de l'atmosphère
Département des sciences de la Terre et de l'atmosphère, Université du Québec à Montréal
Codirection :
Nasser Kazemi, Département des sciences de la Terre et de l'atmorspère, UQAM
Sujet de recherche :
Amélioration d'algorithmes pour l'imagerie sismique haute-résolution de la sous-surface